Contact-balk
Vanaf €40

GRATIS

verstuurd

Klanten waarderen ons met een 

9.0 



U kunt ons altijd

bellen, whatsappen

of

mailen

. Wij reageren

snel




Winkelwagen
---
Totaal € 0,00
Winkelwagen
---
Totaal € 0,00
Gemiddelde klantbeoordeling:

9,0!

Verstuurd binnen 2 tot 5 werkdagen

Meer dan 15 jaar ervaring

Gratis

verstuurd vanaf

€40,-
Item 19-20 van 20 in totaal item(s)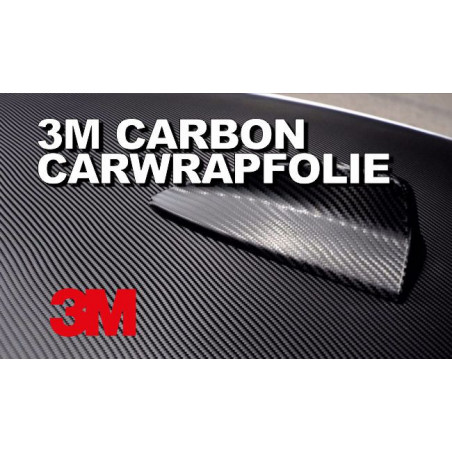 3M Carbon Carwrapfolie
Bij 3M hebben ze 2 soorten wrapfolie. De 2080 series (deze) en de Dinoc series (die verkopen wij ook, staat in een andere rubriek).
Deze 2080 series carbon wrapfolie is bedoeld voor buiten- én binnen te gebruiken.
Dus hiermee kunt u bijvoorbeeld het dak of motorkap van uw auto wrappen of (als u heel goed bent) de spiegelkapjes van een auto.
Uiteraard kunt u ook kleinere delen wrappen of delen van het interieur en dergelijke. Het hoeft niet eens voor een auto te zijn natuurlijk want ook deze wrapfolie van carbon is perfect te plakken op alles wat hard, glad en niet poreus is.
Carbon Carwrapfolie van 3M
De wrapfolie heeft een satijnglanzende afwerking en de structuur van het carbon zelf is ook echt te voelen. Het is helemaal in 3D namelijk.
Het is verkrijgbaar in 3 kleuren, namelijk zwart, wit en antraciet. En alle kleuren zijn van dezelfde enorm hoge 3M kwaliteit natuurlijk.
We hebben verschillende soorten wrapfolies om zelf te wrappen, bekijk deze pagina of neem contact met ons op.